It began with a physician, Dr. Hyungil Kim
wondering why vascular tissues continue to pose
difficulties after stent implantation procedures
if all body tissues can recover approximately
6 months after an injury.
Reading recent articles on cardiovascular
diseases published in medical journals had
led this physician to ask himself this question.
Drug-eluting metal stents (DES) were first introduced
in the U.S. in 2003 as a new treatment strategy to
minimize restenosis and the requirement for revascularization.
However, numerous published studies have reported that
the risk of late thrombosis 3–5 years after DES implantation
remained a challenge. Although DES restores blood
flow within narrowed or blocked vessels,
because the device remains inside the vessel,
it increases the risk of thrombus formation.
Dr. Kim's Ph.D. thesis describing bioresorbable vascular scaffolds (BRS)
conceived at the University of Tokyo led to the development of stent technology and,
eventually, the foundation of Dotter Inc.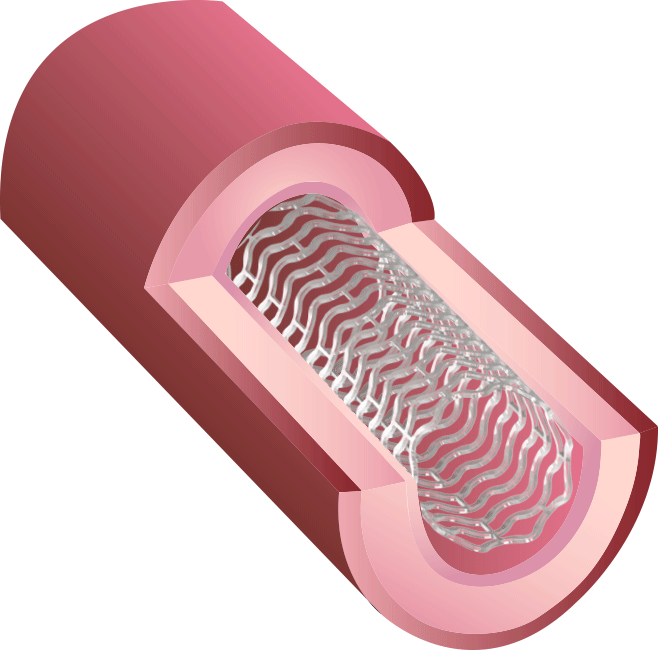 Stent strut thickness was the most important aspect he focused on after building a team of experts
on stent technology. This team developed advanced technology to construct stents with a thickness
measuring 100 µm, which corresponded to one-third the thickness of the previously available BRS,
which was equivalent to the thickness of human hair. Although its thickness was significantly reduced,
the mechanical strength of the BRS remained the same to effectively support the vessel.
Such technical superiority was the outcome of proprietary technologies using a femtosecond laser.
Femtosecond lasers are used in the field of precision medicine such as to perform
Lasik surgery in ophthalmological practice. This technology allows accurat
cutting of stent material without damaging the cut sections.
Phosphorylcholine,
which composes over 99%
of the cell membrane of red blood cells,
can deter side effects of stents,
such as thrombosis and inflammatory response
because it is a biocompatible material.
Dotter possesses
original patents for BRS
that has phosphorylcholine.
As a visionary developer and provider of next-generation BRS,
Dotter while helping medical professionals in their efforts
to evolve medical technology,
allows them to realize their scientific ambitions.